BDUK
Broadband Connection Voucher scheme
Please note, the Connection Voucher scheme was suspended in October 2015 after all government funding was allocated. We're waiting to find out if the scheme will be renewed — if you'd like us to keep you informed of any updates, just get in touch.
Up to £3,000 towards your superfast connectivity
Government grants available now
Are you in the process of upgrading the internet connectivity at your business? Before you go any further, we can help you to find out whether you could benefit from a grant to contribute towards getting superfast connectivity into your business.

---
Voucher scheme
overview
This money is there for you — and as a registered supplier for the scheme, we can help you to access it. Here's a quick "what, how much, who and how" round up to get you started...
Andy Harding, Managing Director
---
1. What is it?
The Government-funded Connection Voucher scheme has been put in place to help UK businesses to mitigate the costs of accessing superfast broadband connectivity.
2. What's on offer?
Qualifying businesses can be awarded up to £3,000 of funding, which can be used to pay for the work done in establishing a superfast connection. This includes work such as planning, surveying, site preparation, installation, civil works and wayleave. The funding does not cover any applicable VAT and the ongoing costs of a connection (the monthly/annual rental).
3. Who's eligible?
If you can put a tick against the following criteria, you're well on the path to qualifying for a connection voucher:
You're an SME, registered charity, social enterprise or sole trader
You haven't received public funding in the last three years of over £120,000
Your business premises are located in a "SuperConnected City" (see below)
4. Superfast Britain
Funding is available for businesses throughout Superfast Britain. As a registered supplier for the scheme, we offer service to all qualifying cities in mainland UK:
Birmingham, Bournemouth, Brighton and Hove, Bristol, Cambridge, Chelmsford, Coventry, Derby, Exeter, Gloucester, Hull, Ipswich, Leeds-Bradford, Leicester, Liverpool, London, Manchester, Middlesbrough, Milton Keynes, Newcastle, Newport, Norwich, Nottingham, Oxford, Peterborough, Plymouth, Portsmouth, Preston, Reading, Salford, Sheffield, Southampton, Southend on Sea, Stoke on Trent, Sunderland, Swindon, Wolverhampton, York
5. How does the process work?
Once you've qualified, you would obtain a quote from the Superconnected registered supplier of your choice, which you can submit to your local council.
Once you get your voucher, you'll have 28 days to place your order with your supplier.
Upon completion of the connectivity work, you send your supplier invoice to your council, who will pay the voucher amount directly to your supplier.
Questions and
next steps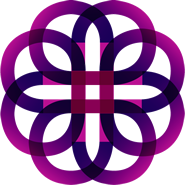 We're here to help with the
Connection Voucher Scheme
Not sure if you qualify? Questions about the scheme? Maybe you want to go ahead and get a quote? We're here to help — get in touch and we'll put you on the right path.

0800 2888 680
---