Wi-Fi networking:

design and installation

SEAMLESS

Intelligent management and unlimited scalability — site-wide Wi-Fi coverage that's reliable and secure too.
Wi-Fi networking

the overview

Once you've got great connectivity into your building (that's something we can help with if you haven't!) the next step is to ensure that you, your team and your visitors can connect simply, reliably and securely, wherever they happen to be on site.

Our enterprise-standard Wi-Fi range squeezes every last Mbps out of your internet connectivity investment. We'll help you to create a robust Wi-Fi environment that allows fluid movement of people, devices and data around your organisation.
---
what you can
expect
Wi-Fi networking
at a glance
Week 1: Requirements capture
What's the size of the area you want to cover? Do you want to extend coverage to outdoor zones? Are there any isolated corners of your site that you need to pull into the network?
Following our initial discussions with you, we'll put together a basic proposal to give you an idea of the costs involved.
Week 2: On-site survey
With your go-ahead, we'll come and visit your site to establish the finer, final details. We'll look at how many access points you'll need and exactly where they'll need to be installed to ensure that we're able to deliver the seamless Wi-Fi coverage that you need.
Week 3: Installation, testing and handover
We'll come and do the installation for you, before training your team to use the central management software so that you can view statistics, set up user groups with specific privileges and analyse your Wi-Fi environment with ease.
Ongoing support
We can provide the service as a one-off consultation and installation, or we can be retained on an annual support and maintenance arrangement — whichever suits your requirement.

Get
in touch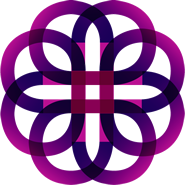 We're here to help with
Wi-Fi networking
Ready to talk? Whether you're coming to us armed with all the knowledge you need, and just need to iron out the final details, or you'd like the full lowdown on how our Wi-Fi design and installation service can make connectivity within your business simple, we're ready and waiting to help.

0800 2888 680
Client testimonial
Having absolute confidence in a network provider is very reassuring. I am happy to say that by choosing Internet Connections we have this assurance.
Simon Chappell, Backup Technology