IP

Transit

CONNECT...

A 10 Gigabit enabled network, diligently engineered to give you dependable and low latency connectivity.
IP Transit

the overview

Our tried-and-true, low-latency IP transit service gives you dependable global reach at a price that will help you to get the most out of your IT budget.

Ninety percent of our traffic is exchanged over peering for the best possible efficiency and performance. And those peering relationships are at the largest exchanges in the world: LINX and AMS-IX.

The remaining 10% of our traffic is routed by high quality Tier 1 carriers, such as Level 3.

We deliver the reassurance of generous overheads on backbone links: we run at less than 80% capacity to rule out congestion.

Plus, we've got much sought-after peering with the key eyeball network providers, including both BT and Virgin.
---
what you can
expect
Key

Features
Converged services so you can take multiple services on one port, including IP transit, P2P and leased lines, delivered in separate VLANs
You're in control with real time traffic graphs, self service reverse DNS, and configurable email/SMS network alerts
Bursting capability for ultimate flexibility
Fast installation: we're ready as soon as you have your cables
No aggregration switches: all customers are connected to routers
24/7 monitoring, fault resolution and technical support
Less than 0.5% packet delivery loss target, and a 99.95% money back SLA
Flexible range of bandwidths and billing options
Unlimited IP assignments (subject to RIPE guidelines)
Dual stacked IPv4/IPv6
DDoS detection and diagnosis included
Juniper-only: it's all we use
Get
in touch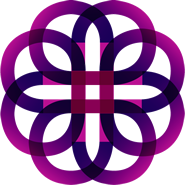 We're here to help with
IP transit
Ready to talk? Whether you're coming to us armed with all the knowledge you need, and just need to iron out the final details, or you'd like the full lowdown on what IP transit can do for your business, we're ready and waiting to help.

0800 2888 680
Client testimonial
Our clients demand quality and Internet Connections deliver. Their in depth understanding of networks make them an essential partner for Teledata.
Pat France, Teledata UK