Structured copper cabling

Cat5e, Cat6 and Cat7

SHIELDED?

Cat5e? Cat6 or Cat7? We'll be your copper cabling guide, planner and installer — and we'll support you afterwards too.
Structured copper cabling

the overview

Having a fantastic internet connection is all well and good, but effective voice and data communications within a business begin with a local network infrastructure that's fit for purpose.

Well planned, installed and managed internal network cabling will serve

your business keenly for years to come. We'll help you to get all of that right, taking into account your current and future requirements while being mindful of your budget, to deliver the cabling infrastructure that's spot on for your home, office or data centre.
---
what you can
expect
Key

Features
1. Assessment
What's your requirement — now and in the medium to long term? Aside from cost (which is understandably a factor) that's one of the important questions for us to work through with you when planning your network cabling project. We'll want to cover every angle to make sure that your investment serves you well now, and in the years to come:
What do you currently use your network for?
Are you looking to boost performance where the strain is beginning to show?
What possible changes are on the horizon? For example, are you a steadily growing operation?
Do you have a predictable and stable way of working, or might changes to the way you do things in the near future involve more intensive use of your network?
2. Proposal
What's what, and why — once we know what's required, we'll work up a proposal that takes you through exactly what you can expect from the finished project.
3. Planning and installation
When everything has been checked and approved, our end-to-end service means we'll take on all the planning and installation work for you.
4. Support
Once your cable installation is done, tested and working as it should be, we'll be at close at hand to keep it that way.
Get
in touch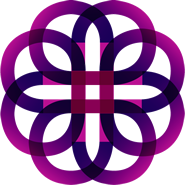 We're here to help with
structured copper cabling
Ready to talk? Whether you're coming to us armed with all the knowledge you need, and just need to iron out the final details, or you'd like the full lowdown on how our copper cabling service can deliver higher performance internal networks for your business, we're ready and waiting to help.

0800 2888 680
Client testimonial
Our clients demand quality and Internet Connections deliver. Their in depth understanding of networks make them an essential partner for Teledata.
Pat France, Teledata UK