Leased

Lines

Starting at £349/month

for 100Mbps dedicated Internet connectivity
Leased Lines

the overview

Sometimes, off-the-shelf broadband for civilians just doesn't cut the mustard: as a business, you need something more. Most of us have been there: the painful frustration of an intermittent connection that drops out when you need it most. Leaving large files to (hopefully) transfer over night. No sign of the advertised speeds that promised to accelerate your day. And what about the all important question of security?

With our leased line solutions (sometimes known as "private circuits"), you get what you pay for.

It really is as simple as it sounds: guaranteed (with an uptime SLA), managed, secure internet connectivity that's dedicated to you (goodbye to slowdown during peak times) with connection speeds exactly as promised — all we need to know is how fast you'd like to go.
---
how much

does it cost?
Getting a Leased Line
Quotation
1. Your details
| | |
| --- | --- |
| Your name: | |
| Your email: | |
| Your phone: | |
| Your company: | |
2. Select your connection type:
?
Please indicate whether you want straight forward Internet access from one site, or a point-to-point connection between two sites:
3. Site details
4. Bandwidth:
100Mbps
Use the slider to tell us how fast you'd like to go (download and upload are the same).
5. Contract Term:
36 months
In case you were wondering, the longer the term, the greater the discount!
Request Quote
Get
in touch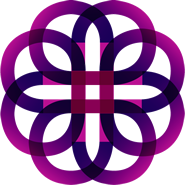 We're here to help with
leased lines
Ready to talk? Whether you're coming to us armed with all the knowledge you need, and just need to iron out the final details, or you'd like the full lowdown on how a leased line can boost your business, we're ready and waiting to help.

0800 2888 680
Client testimonial
Our clients demand quality and Internet Connections deliver. Their in depth understanding of networks make them an essential partner for Teledata.
Pat France, Teledata UK