Wireless connectivity:

point to point

NO WIRES
NO PROBLEM

Connect buildings to share data and internet with the minimum of fuss — wireless P2P is quick, secure and simple.
Wireless point to point

the overview

If you need to get large volumes of data (or to share an internet connection, for example) between two buildings, what are your options? Sometimes, a fibre link between the two locations might be possible — if you don't mind negotiating the sometimes complex and time

consuming exercise of wayleave agreements, trenching, cable laying and so on. If that sounds a little long-winded and involved, a point-to-point wireless ethernet or bridging connection is a straightforward alternative that can get you up and running quickly and affordably.
---
what you can
expect
From first enquiry to final delivery
in a matter of weeks...
Week 1: Requirements capture and free remote survey
How fast do you want to go, and which locations do you want to link?
Once we know those details, we'll be able to carry out a free, no-obligation site survey to establish feasibility and provide you with some indicative costings.
Week 2: On-site survey
If everything checks out and you're happy to proceed, we'll visit the sites and carry out a physical survey to establish the precise installation arrangements and ensure integrity of the planned Line-of-Sight routes for the wireless signal.
Week 3: Installation, testing and handover
Following the successful physical survey and confirmation of the wireless link routes, we'll take care of the installation for you, before testing and handing over the completed link ready for you to use.
4. Ongoing support
We can provide the service as a one-off consultation and installation, or we can be retained on an annual support and maintenance arrangement — whichever suits your requirement.
Get
in touch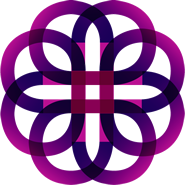 We're here to help with
wireless point to point connectivity
Ready to talk? Whether you're coming to us armed with all the knowledge you need, and just need to iron out the final details, or you'd like the full lowdown on how our wireless ptp service can quickly deliver high speed connectivity to your business, we're ready and waiting to help.

0800 2888 680
Client testimonial
Having absolute confidence in a network provider is very reassuring. I am happy to say that by choosing Internet Connections we have this assurance.
Simon Chappell, Backup Technology